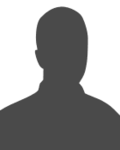 Ben Mason
Lawyer specialising in Public Law (Government & Administrative Law)
Organisation: Moray & Agnew Lawyers
Address: Canberra
Country: Australia

BenMason
Ben is a partner at Moray & Agnew Lawyers and heads up the firm's Canberra Government practice. He is an accredited specialist in Public Law (G
overnment and Administrative Law) and has been practicing in the area of Commonwealth compensation for more than 20 years.
In addition to authoring the ACT Law Handbook chapter on ACT Government and Commonwealth Workers Compensation (Comcare Scheme), Ben is a
volunteer member of the ACT Law Society's Military Law Committee and ADR Committee. You can view Ben's professional profile here:
https://www.moray.com.au/people/ben-mason
.