Risks of taking action—criminal charges
Introduction
Protest is not uncommon in Canberra city, the site of the Commonwealth Parliament. If you are charged with committing such an offence in the Parliamentary Triangle or on Northbourne Avenue, chances are you will be charged under Commonwealth law and not ACT law. Both of these areas are designated as Commonwealth land. The Commonwealth planning agency, the National Capital Authority, has produced a booklet,
The Right to Protest Guidelines
, which delineates broad boundaries between Commonwealth and ACT land, indicating which jurisdiction will apply to which areas (see Chapter 2 in this Handbook for more information on the interaction of Commonwealth and Territory land). In the ACT, for example, the
Human Rights Act 2004
(ACT) will only apply if you are protesting on Territory land.
Criminal law
The application of criminal law to matters in which individuals are seeking environmental outcomes can seem rather odd, but it is an outcome which people committed to taking action must be prepared for (see the section below for more information on protest matters). Common charges include: obstruction of a police officer in the exercise of his/her duty; resist, hinder or obstruct arrest; trespass; assault; and in forestry matters, entering a prohibited area, or failure to obey a direction. Getting arrested should not be undertaken lightly. For instance, pleading 'not guilty' from the time of being charged to the final hearing can take between six months to two years. Due to the heavy workload of the Magistrates court, the criminal justice system rewards persons who plead guilty early. If you have no prior convictions and can provide good character references, you may receive a few hundred dollar fine or have 'no conviction recorded' (
Crimes (Sentencing) Act 2005
(ACT) ('
Crimes Sentencing Act
'), s17). However, depending on the circumstances of the offence, you may end up with a fine and a criminal record. Section 33 of
Crimes Sentencing Act
sets out the factors that a judge will take into account when sentencing. This includes the nature and circumstances of the offence, any injury, loss or damage resulting from the offence, the cultural background, character, antecedents, age and physical or mental condition of the offender. It is very important to seek legal advice prior to entering a plea of 'guilty' or 'not guilty' if you are charged with a criminal offence. You cannot be punished for the time it takes to seek legal advice regarding your right to know what you have been charged with and the potential consequences of your plea. Knowing the exact case against you is a fundamental right afforded in the criminal justice system. At a protest it can be useful to have video evidence of the event, although be prepared that police may temporarily confiscate video cameras at the time of arrest.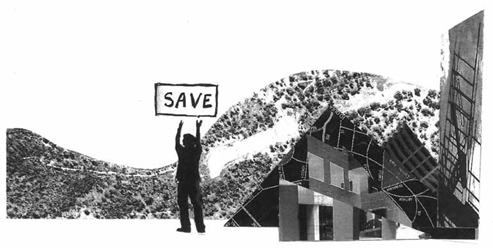 There is no right to a clean environment provided for in the
Human Rights Act 2004
(ACT) ('
Human Rights Act
'). Rather, the Act declares the following protections:
the right to move freely within the ACT (s 13)
the right of peaceful assembly (s 15(1))
the right to freedom of association (s 15(2))
the right to freedom of expression—including the freedom to seek, receive and impart information and ideas of all kinds, regardless of borders, whether orally, in writing or in print, by way of art, or in another way chosen by him or her (s 16(2)).
For an activist charged with a criminal offence under ACT law, the
Human Rights Act
provides very limited protection and has so far been largely untested regarding protest and environmental action in the ACT courts.
Non Violent Direct Action (NVDA)
NVDA, as practiced by the modern environmental movement, draws on the Quaker tradition of bearing witness to raise awareness and bring public opinion to bear on decision makers. When planning and participating in a non-violent direct action, remember that you are not out to make enemies, but to win people over to the issue. Non-violent means that in taking action you are:
peaceful
considerate
compassionate
gentle
acting in the interests of the group, not in the heat of the moment.
There are a number of offences that protestors using non-violent direct action should be aware of during the course of their protest. Offences can occur under multiple Acts, which differ depending on the jurisdiction in which the action is undertaken. In the NSW context, common offences include: unlawful entry and/or offensive conduct on inclosed lands under the
Inclosed Lands Protection Act 1901
(NSW); resisting arrest, damaging property, interference with a mine and/or intimidation by violence or otherwise under the
Crimes Act 1900
(NSW); causing a hazard or obstruction under the
Road Rules 2008
(NSW); and obstruction relating to public places under the
Law Enforcement (Powers and Responsibilities) Act 2002
(NSW). The penalty for offences undertaken during NVDA varies, but is often in the form of a fine. For more information on NVDA and criminal offences, please refer to the EDO (ACT) factsheet on our website.